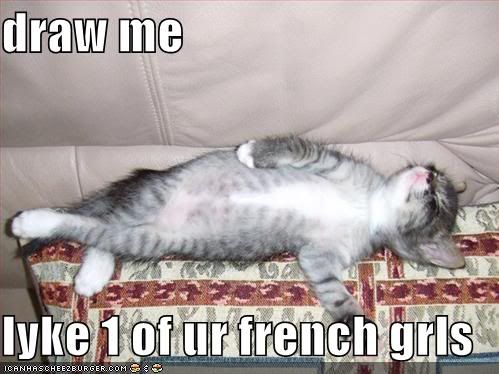 So, it's been two weeks since Twitter Nudes launched properly (although I consider us still in Beta really as there's still functionality to add) and while it's a long time coming, due to me being busy and ill, there's a few things I need to cover.

Nudity Vs Porn
I find it interesting how many people have been shocked or 'disturbed' by the creation of Twitter Nudes. Some people have gone as far as to contact my partner behind my back, to check if she knew or was worried about the project.
I don't mind if people don't want to take part or have even no interest in the project at all, but some people's reactions have bordered on ridiculous. The most common one is that I am doing this for sexual gratification etc.
People, this is the internet. It's already full of porn. If that's what I/you wanted/want, there are plenty of places to get it. This is, clearly, not one of them.
I understand some people might see nudity as synonymous with sex, and have hang ups based on this, but if you do, that is not my problem.

Wang Wars: Revenge of the Cock Shot
While all the ladies out there are welcome to keep reading, I need to take a second to speak to the men.
Hi men.
Have you looked at the latest photos being added? Do you see how most of the women are actually showing their naked bodies, rather than a close up of their crotch? This seems to come from a common misunderstanding:

The truth is, we're not going to stop putting up pics which focus only on a certain part of a man's body, but it would be nice to see some more creativity from the Nude Dudes!

Legally Nude
So yes, this is real meat of the post. Some of you may have noticed that a couple of shots have been removed from the site. This is basically due to the fact that we are trying to establish what out legal obligations are.
The pictures in question both featured an erection, and my current understanding of the Australian law on this issue equates to if the content would be restricted (sealed n plastic etc) if sold in a magazine, it must be restricted online as well.
This would mean age verification with a credit card for all visitors and that the site would actually have to receive a rating.
Going forward, we're still trying to sort out the nitty gritty details. We received a picture the other day involving a woman tied to a bed, and while it is not graphic, it has been placed in the same pile as the removed pics. We're using a 'better safe than sorry' mentality at the moment, and I apologise if anyone feels they have been discriminated against.
If you are a lawyer who can advice us, or know someone who can, please contact us. Help in the guidelines relating to how pictures may be classified would also be most welcome.

As always, feel free to sound off in the comments below with your feedback, contact us on Twitter or send us an email to TwitterNudes@gmail.com.
4 years ago